New Jersey Collectors Convention has just received word from Hi-Command….. Cobra's Finest will be in attendance for the upcoming NJCC 2011 80's TOYPOCALYPSE Collectors Event. Fans of G.I. Joe can expect to see many Cobra agents such as: The Baroness, Destro, Cobra B.A.T., Cobra Commander and many more.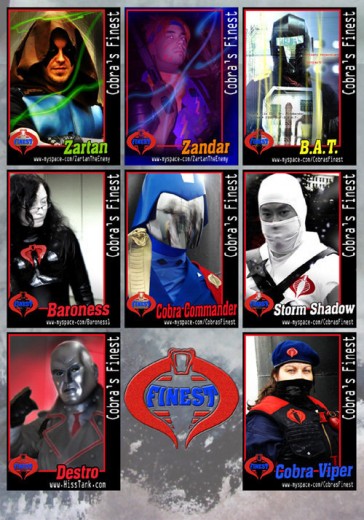 NJCC 2011 80′s TOYPOCALYPSE
Holiday Inn Cherry Hill – New Jersey
2175 West Marlton Pike (Rt. 70), Cherry Hill, NJ 08002
Sunday, OCTOBER 9th, 2011
Early Admission 8am to 10am $20.00
General Admission 10am to 4pm $10.00
More Updates Coming Soon…….