NJCC is proud to announce our next door prize: San Diego Comic-Con 2015 Exclusive Ant Man Action Figure Pack!
Witness the size-shifting powers of Marvel's ANT-MAN in this special edition action figure pack that includes multiple scales of figures! Featuring five iterations of ANT-MAN from throughout his long Marvel history, this special edition package features action figures t that depict the stages in which Ant-Man "shrinks" in size (and increase in power?!) – 12-inch GIANT-MAN, 6-inch GOLIATH, 3.75-inch HANK PYM (in lab coat, with helmeted and non-helmeted heads), 1.5-inch SCOTT LANG ANT-MAN (non-articulated) and 1-inch HANK PYM ANT-MAN (non-articulated). The figures come in special packaging designed to look like ANT-MAN's helmet – complete with swivel antennae!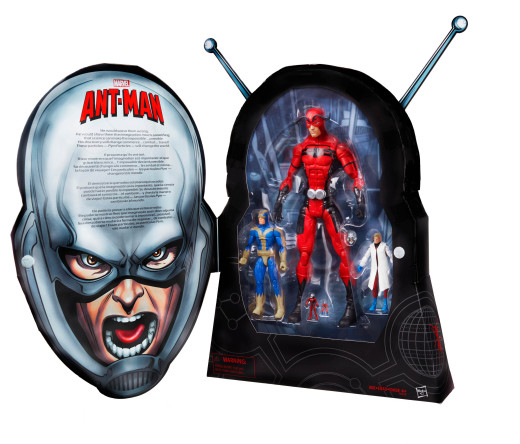 When and Where Is The Next New Jersey Collectors Con?
Holiday Inn Cherry Hill – New Jersey
2175 West Marlton Pike (Rt. 70), Cherry Hill, NJ 08002
Sunday, August 2nd 2015!