New images of the upcoming NJCC 2011 Jungle B.A.T. HISS TANK Exclusive Custom have now been posted up for all to see. Custom Master "Kevin Watts" has really out-done himself this time around. The days of hard work have paid off in the form of 11 production units of the NJCC 2011 Exclusive. Not only does the HISS sport the awesome Jungle Camo, but Cobra Stickers has also produced a special Sticker Sheet, just for this limited run!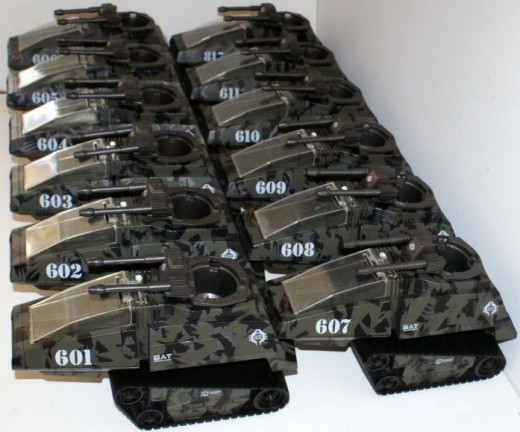 NJCC 2011 80′s TOYPOCALYPSE 2011
Holiday Inn Cherry Hill – New Jersey
2175 West Marlton Pike (Rt. 70), Cherry Hill, NJ 08002
Sunday, October 9th, 2011
Early Admission 8am to 10am $20.00
General Admission 10am to 4pm $10.00
More Updates Coming Soon…….